Magnesium-OK contains 8 vitamins and 6 minerals to supports women's general health and vitality throughout the different stages of life, from teenage years, into healthy adulthood, then leading on to support before, during and after the menopause.
Support for all life stages: monthly cycle & menopause
Hormone regulation: Vitamin B6
Psychological function: Magnesium
Energy release: Vitamin B2
Regular price
Sale price
£12.49
Unit price
per
Sale
Sold out
View full details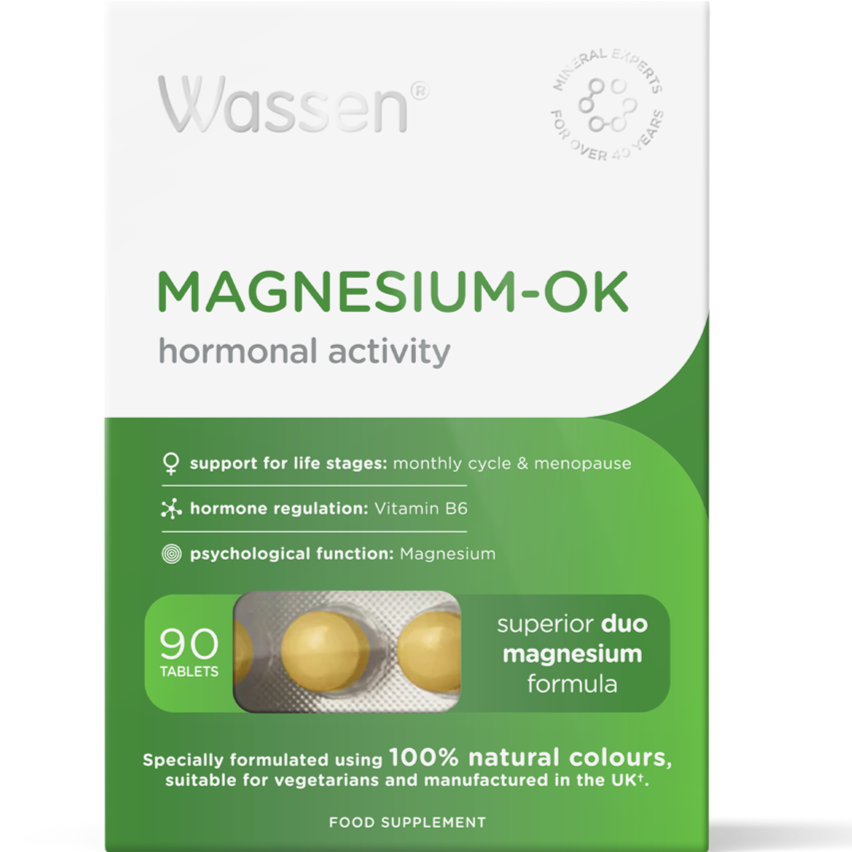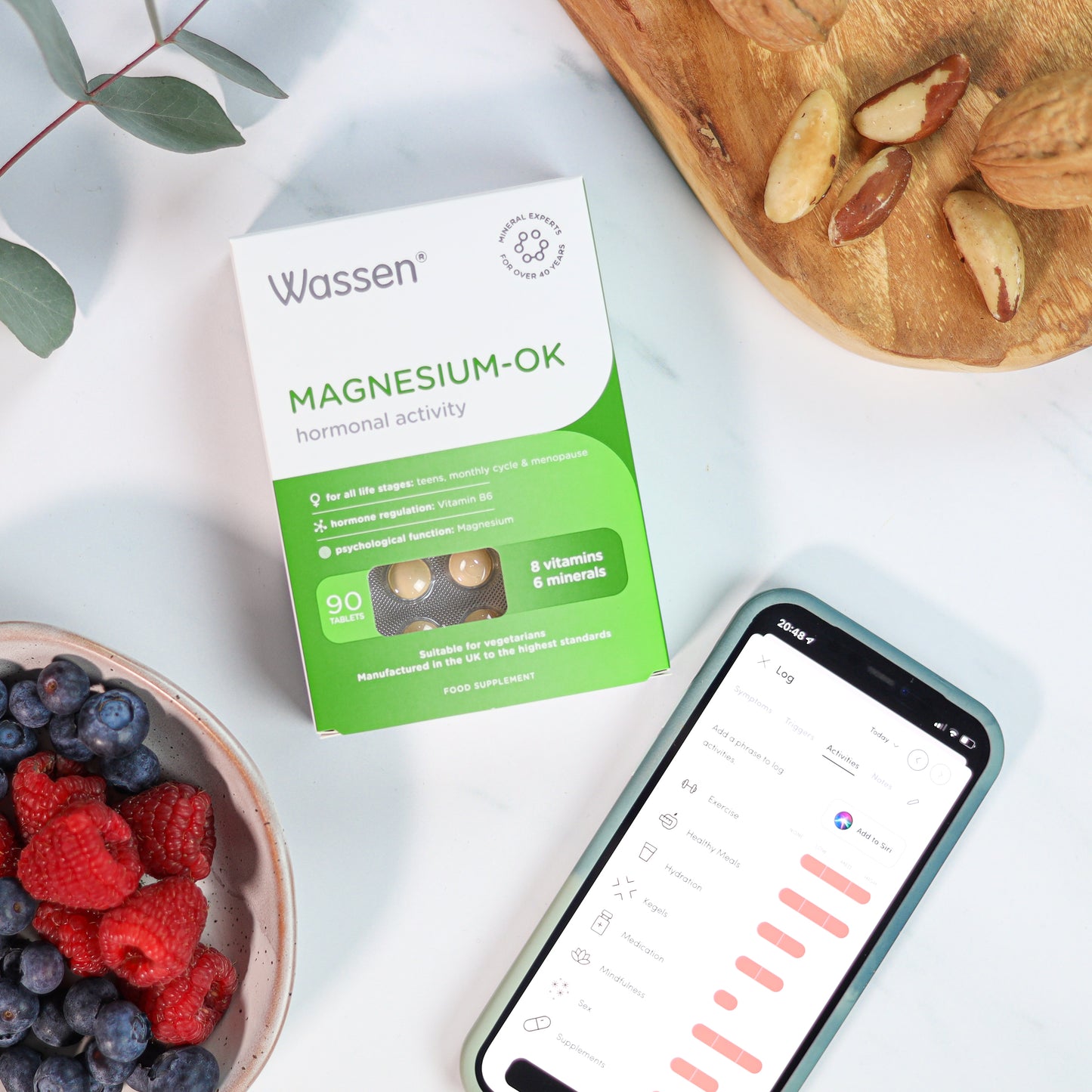 Specially formulated to support a woman's lifestyle
What are the benefits of Magnesium-OK?

High in MAGNESIUM - Magnesium is an essential mineral involved in several important processes in the body, including the reduction of tiredness and fatigue, the normal function of the nervous system, electrolyte balance and muscle function.

Provides VITAMIN B6 - Vitamin B6 is an essential vitamin required for health and well-being. It supports normal psychological function, and normal red blood cell formation, and also helps to regulate hormonal activity.

Source of ZINC - Zinc is another mineral used by the body to carry out functions including, cognitive function and macronutrient metabolism. It is also needed for normal fertility and reproduction.

100% NRV of FOLIC ACID - Folate is involved in blood formation, the process of cell division and the normal function of the immune system. It is important to take Folic Acid when planning a pregnancy as it is involved in maternal tissue growth during pregnancy.

Effective formulation - "These supplements have already improved my energy levels. I sleep better. My pains have disappeared. I no longer feel disconnected and feeling faint. I will definitely be continuing with them."

Manufactured in the UK to a high standard for Wassen, your formulation experts since 1982. We use the latest scientific understanding to develop natural, ethical, and premium quality supplements that you can rely on.
How to take

Recommended Intake
Take one tablet a day with plenty of liquid after food. Suitable for adults and children aged 12 years and older.

Additional Information
Do not exceed recommended daily intake. If you are pregnant, planning a pregnancy, breast feeding, taking any medication or have an existing health condition you must consult your doctor before using this product.

Food supplements are intended to supplement the diet and should not be used as a substitute for a balanced diet and a healthy lifestyle.

Store in a cool, dry place away from direct sunlight and out of reach of children. Do not use if foil is broken.

Manufactured in the UK to the highest standards for Wassen
Ingredients

Magnesium Oxide, Bulking Agents (Microcrystalline Cellulose, Hydroxypropylmethyl Cellulose), Zinc Gluconate, Magnesium Citrate, Vitamin C (Ascorbic Acid), Anti caking Agents (Magnesium Stearate, Stearic Acid, Silicon Dioxide, Rice Protein), Selenium Yeast, Tablet Coating (Shellac, Isomalt, Glycerol, Calcium Carbonate, Colour: Curcumin, Citric Acid), Vitamin E Acetate Preparation (d-alpha Tocopherol Acetate), Copper Gluconate, Vitamin D3 Preparation (Maltodextrin, Ethyl Cellulose, Tocopherol Rich Extract, Medium Chain Triglycerides, Cholecalciferol), Pyridoxine Hydrochloride, Thiamine Hydrochloride, Riboflavin, Vitamin B12 Preparation (Mannitol, Cyanocobalamin), Folic Acid, Potassium Iodide, Chromium Chloride.
These supplements have already improved my energy levels. I sleep better. My pains have disappeared. I no longer feel disconnected and feeling faint. I will definitely be continuing with them.
No artificial colours, flavours or preservatives

No Nasties No Titanium Dioxide, Iron Oxides or Talc
| One tablet provides | | %NRV* |
| --- | --- | --- |
| Vitamin D3 | 5μg | 100% |
| Vitamin E | 6mg a-TE | 50% |
| Vitamin C | 40mg | 50% |
| Thiamin (B1) | 1.1mg | 100% |
| Riboflavin (B2) | 1.4mg | 100% |
| Vitamin B6 | 1.4mg | 100% |
| Folic Acid | 200μg | 100% |
| Vitamin B12 | 2.5μg | 100% |
| Magnesium | 187.5mg | 50% |
| Zinc | 10mg | 100% |
| Copper | 1mg | 100% |
| Selenium | 27.5μg | 50% |
| Chromium | 40μg | 100% |
| Iodine | 150μg | 100% |
*Nutrient reference value. **No NRV established.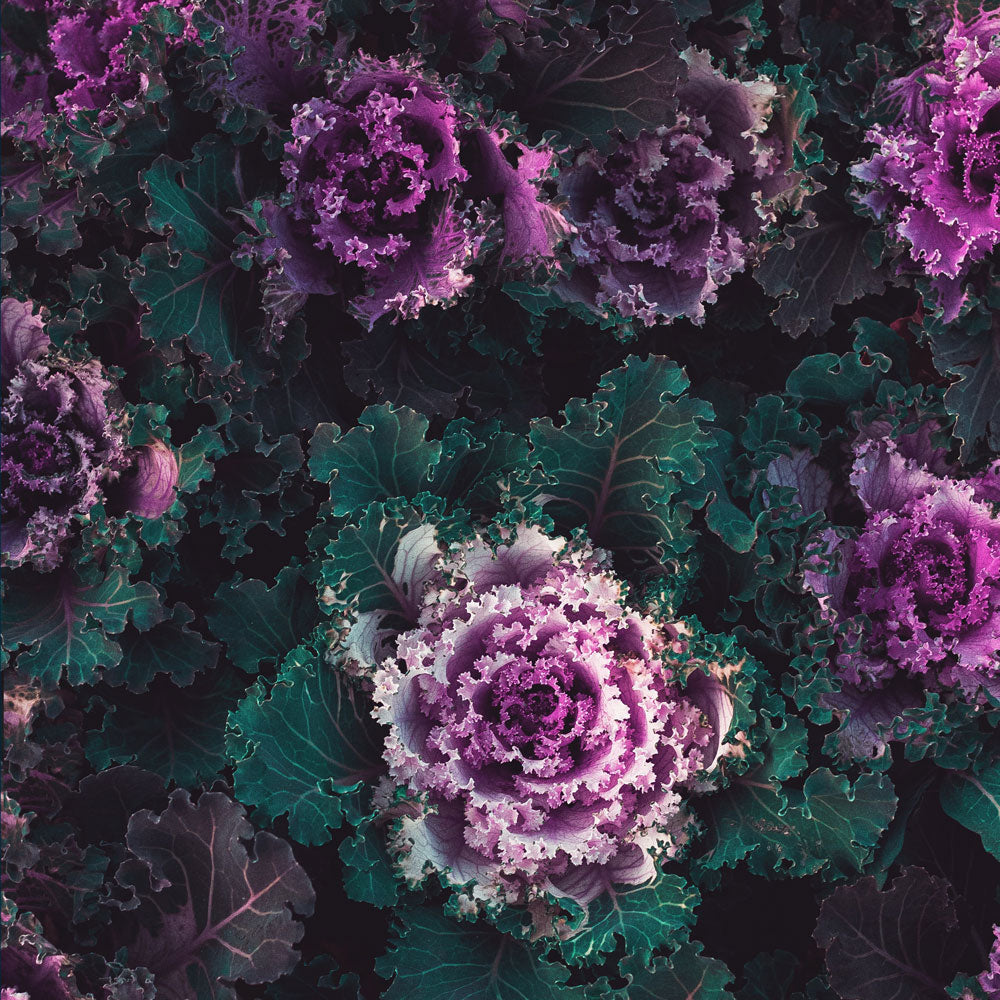 Why do we need Magnesium?
Having optimal amounts of Magnesium is crucial for so many aspects of your health and wellbeing that contribute to your overall feeling of daily
vitality. It is one of the most important major minerals in the diet and is used by the body in the following ways:
Magnesium is involved in energy release from food, and contributes to a reduction of tiredness and fatigue, helping to keep you ready to face whatever the day brings. Magnesium is also important for the maintenance of healthy bones and teeth and helps your muscles work as they should (a sign of low Magnesium status can be muscle cramping). Quick reactions and a good state of mind equip us to perform at our best. Magnesium is vital for healthy, normal psychological and nervous system
functions.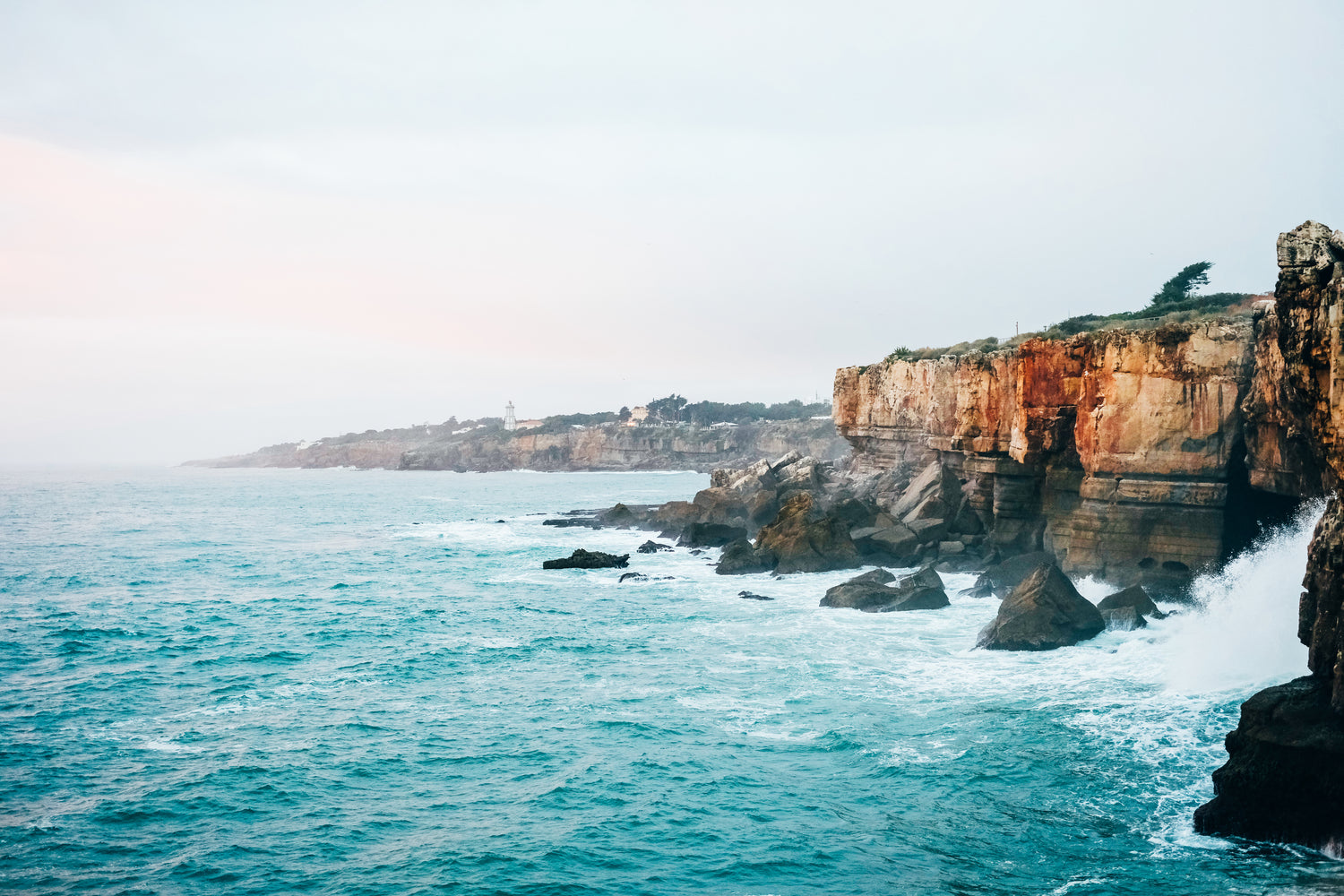 Our Quality
Our food supplements are manufactured to a high standard, with pharmaceutical grade quality, and always under Good Manufacturing Practice. The use of premium sources of vitamins, minerals, and botanicals, combined with our 40 years of expertise in efficacious product formulations, enables us to consistently develop natural, ethical, and high-quality food supplements.
About us