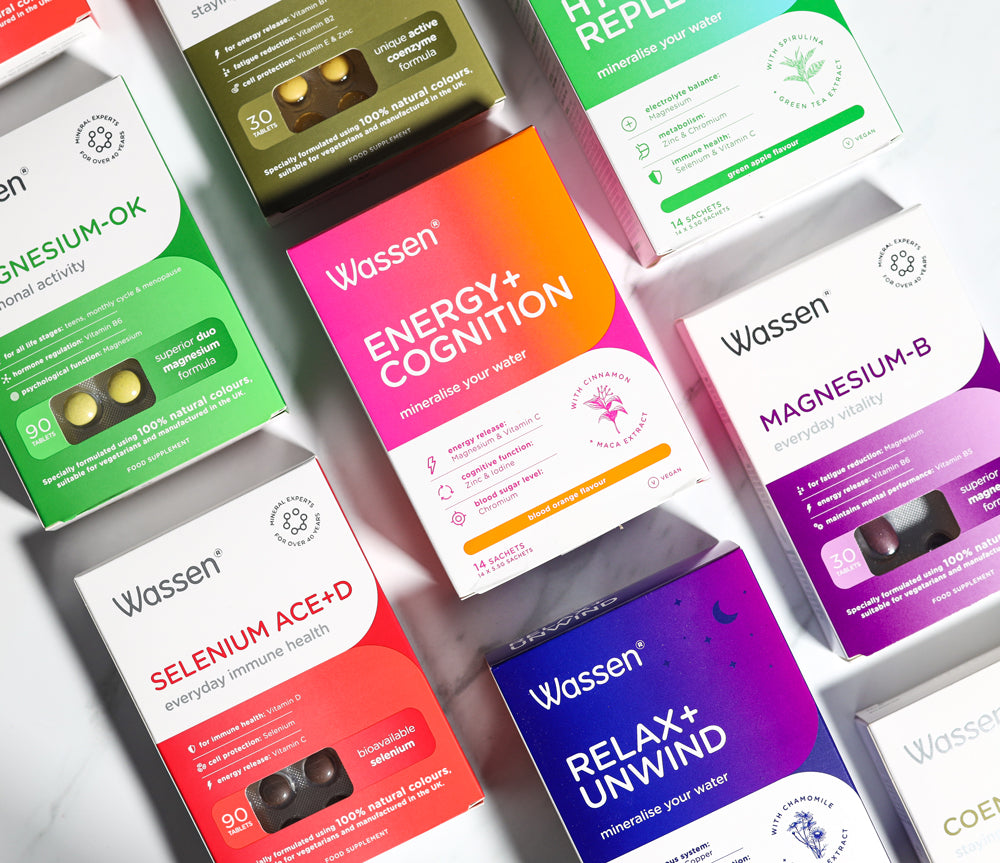 At Wassen we are passionate about helping people to live happier and healthier lives. We believe quality health is built on strong foundations: good nutrition, good sleep, regular exercise and reduced stress. These elements are all interlinked
and it's our mission to educate and support you on your journey to better health goals. Our range of health supplements has been formulated by experts and designed to support your different health needs, so you can always find the right supplements for you.
Follow us on social media and sign up for our emails to get regular motivational content to support you along your wellness journey.
The formulation experts since 1982
With over 40 years of market-leading innovation, inspired by the mineral richness of the mountains, we provide scientifically selected, sustainable and ethically sourced nutritional supplements. Since our inception in 1982, Wassen has been pioneering the link between good quality nutrition and health. Our expert formulators continue to use the latest scientific understanding to develop natural, ethical, and premium quality supplements that you can rely on. 
EXPERT

40 years of expertise in product formulation. Pioneering the importance of minerals for health.

QUALITY

Manufactured in the UK to the highest standards with premium sources of vitamins and minerals.

BIOAVAILABILITY

Our unique formulas contain bioavailable forms on nutrients and our quality assurance laboratory tests each batch to ensure nutrient levels are as stated.