Regular price
Sale price
£6.99
Unit price
per
Sale
Sold out
Wassen Multimineral with vitamins, is a mineral focused, comprehensive one-a-day supplement. Expertly formulated with 23 essential micronutrients, contributing a broad spectrum of your daily nutritional needs, while supporting a healthy and active lifestyle.
Immune health: Vitamin C & D
Energy release: Vitamins B1, B2 & B6
Cognitive function: Iodine & Iron
Bone health: Calcium

Skin, hair, nails: Zinc
View full details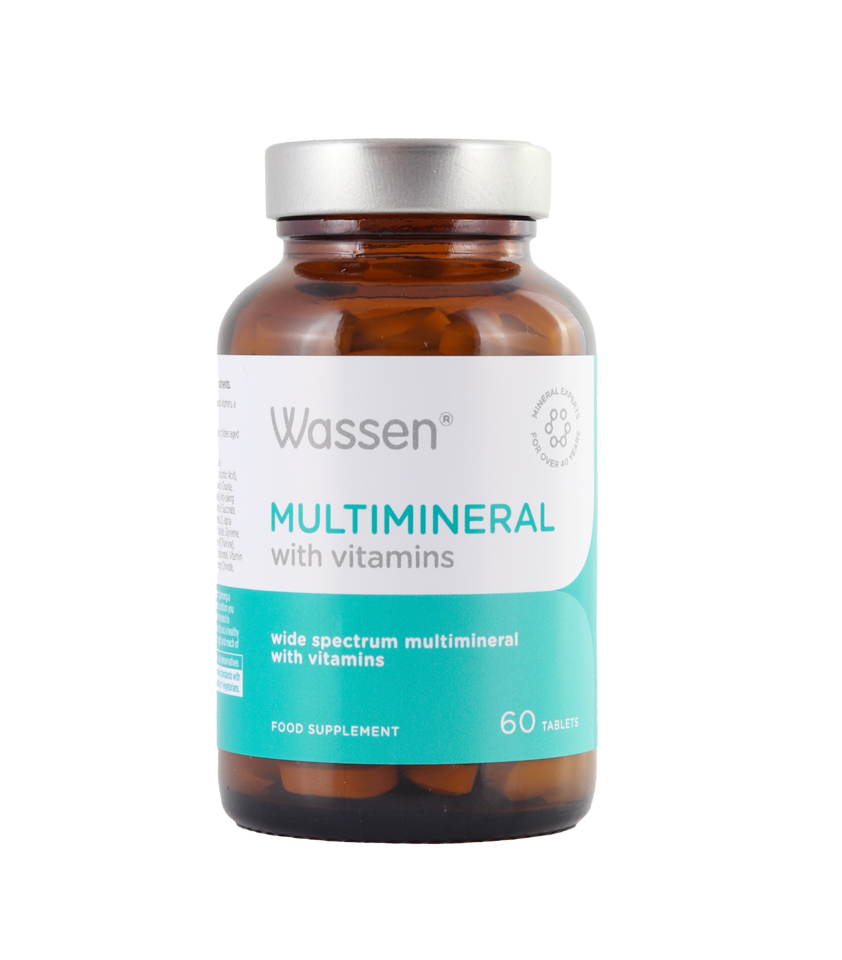 Specially formulated for everyday vitality
What are the benefits of Multimineral with Vitamins?

A comprehensive multimineral supplement with added vitamins, providing 23 essential micronutrients for health and wellbeing.

Supports IMMUNITY - Selenium, Zinc and Vitamins A, C, & D contribute to the normal function of the immune system.

Supports healthy ENERGY-RELEASE with Magnesium and B Vitamins - these individually contribute to normal energy-yielding metabolism (B1, B2, Niacin, B5, B6, B12 and Biotin). Magnesium and some B vitamins (B2, B3, B5, B6, Folic acid and B12). also contribute to the reduction of tiredness and fatigue.

Helps with MENTAL AND COGNITIVE FUNCTION - Iodine, iron and zinc contribute to normal cognitive function and Vitamin B5 contributes to normal mental performance.

Contributes to BONE HEALTH - Magnesium and Calcium contribute to normal muscle function and to the maintenance of normal bones.

Supports healthy SKIN - Zinc, Iodine Vitamins B2, B3 & Biotin contribute to the maintenance of normal skin. Vitamin C contributes to normal collagen formation for the normal function of skin.

Provides Vitamin B1 which contributes to the normal function of the HEART.

Manufactured in the UK to a high standard for Wassen, your formulation experts since 1982. We use the latest scientific understanding to develop natural, ethical, and premium quality supplements that you can rely on.
How to take

Recommended Intake
Take one tablet a day with plenty of liquid after food. Suitable for adults and children aged 12 years and older.

Additional Information
Do not exceed recommended daily intake. If you are pregnant, planning a pregnancy, breast feeding, taking any medication or have an existing health condition you must consult your doctor before using this product.

Food supplements are intended to supplement the diet and should not be used as a substitute for a balanced diet and a healthy lifestyle.

Store in a cool, dry place away from direct sunlight and out of reach of children. Do not use if foil is broken.

Manufactured in the UK to the highest standards for Wassen
Ingredients

Bulking Agent (Microcrystalline Cellulose, Dicalcium Phosphate, Crosscarmellose Sodium), Magnesium Oxide, Potassium Chloride, Vitamin C (Ascorbic Acid), Iron (Ferrous Fumarate), Coating (Hydroxypropyl Methylcellulose, Titanium Dioxide, Talc, Triglycerides, Yellow Iron Oxide), Vitamin B3 (Nicotinamide), Anti-caking Agents (Stearic Acid, Magnesium Stearate, Silicon Dioxide), Zinc Oxide, Vitamin E Succinate, Vitamin A Prep. (Maltodextrin, Arabic Gum, Modified Starch, Vitamin A Acetate, DL-alpha Tocopherol), Vitamin B5 (Pantothenic Acid), Manganese Sulphate, Copper Sulphate, Glycerine, Vitamin B6 (Pyridoxine Hydrochloride), Vitamin D3 (Cholecalciferol), Vitamin B1 (Thiamine), Vitamin B2 (Riboflavin), Vitamin B12 (Cyanocobalamin), Boron (Di-Sodium Tertraborate), Vitamin K Prep. (Maltodextrin, Vitamin K1), Folic Acid, Potassium Iodide, Biotin, Chromium Chloride, Selenium (Sodium Selenate), Molybdenum (Sodium Molybdate).
| One tablet provides | | %NRV* |
| --- | --- | --- |
| Vitamin A | 800μg RE | 100% |
| Vitamin D | 5μg | 100% |
| Vitamin E | 10mg α-TE | 83% |
| Vitamin K | 25μg | 33% |
| Vitamin C | 60mg | 75% |
| Thiamin (B1) | 1.4mg | 127% |
| Riboflavin (B2) | 1.6mg | 114% |
| Niacin | 18mg NE | 112% |
| Vitamin B6 | 2mg | 143% |
| Folic Acid | 300μg | 150% |
| Vitamin B12 | 1.5μg | 60% |
| Biotin | 150μg | 300% |
| Pantothenic Acid (B5) | 6mg | 100% |
| Magnesium | 100mg | 27% |
| Iron | 14mg | 100% |
| Zinc | 15mg | 150% |
| Copper | 2mg | 200% |
| Manganese | 2mg | 100% |
| Selenium | 25μg | 45% |
| Chromium | 25μg | 63% |
| Molybdenum | 25μg | 50% |
| Iodine | 150μg | 100% |
| Boron | 0.15mg | ** |
*Nutrient reference value. **No NRV established.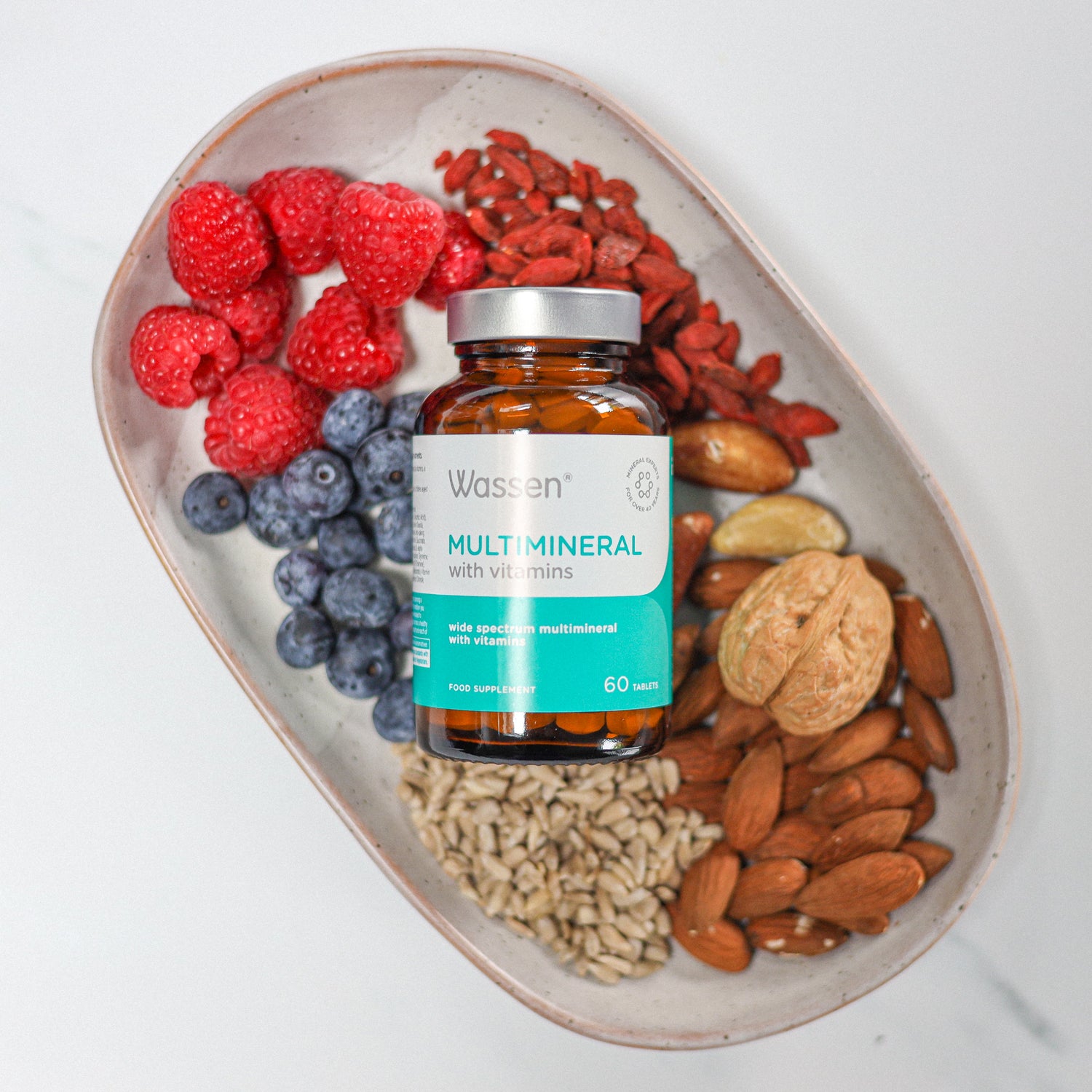 Why do we need minerals and vitamins?
Vitamins and minerals make up part of a healthy diet, where they are classed as micronutrients needed in small amounts. They are recognized as essential for our health and well-being and are involved in a number of different functions within the body, ranging from heart and brain health, to immune health and musculoskeletal function. If you have a deficiency in a vitamin or mineral, you may experience side effects such as fatigue and weakness.
As we lack the ability to make micronutrients, we must obtain them from the food we eat. Eating a balanced diet, with plenty of varieties of fruit, vegetables, nuts, and seeds, along with sustainable intakes of protein, contributes to your micronutrient intake. Taking Wassen Multimineral with vitamins further supports dietary intake with a guaranteed daily intake, in a convenient and
easy-to-take dose.
Complimentary products
YOU CAN PAIR OUR MAGNESIUM-OK WITH THE FOLLOWING PRODUCTS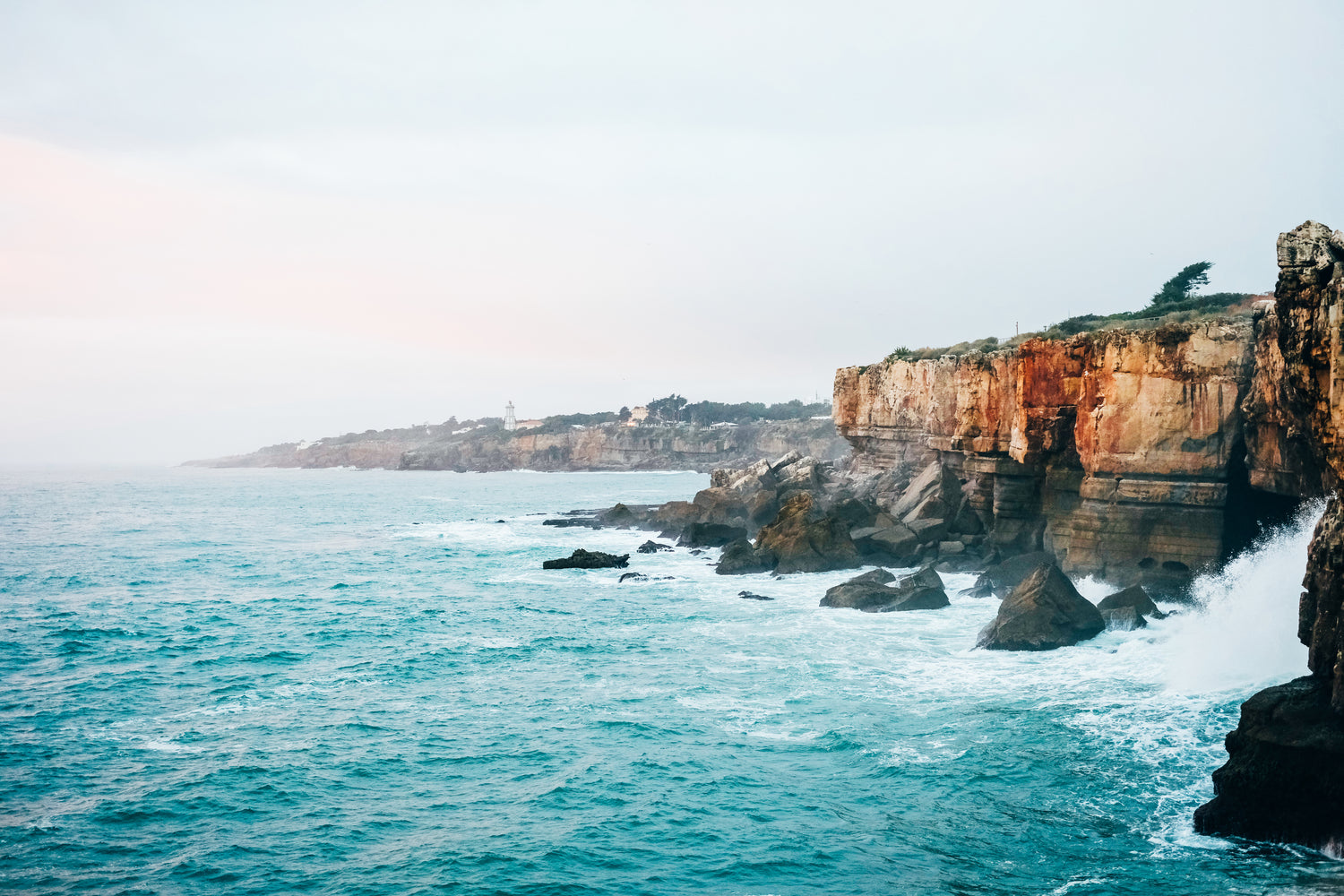 Our Quality
Our food supplements are manufactured to a high standard, with pharmaceutical grade quality, and always under Good Manufacturing Practice. The use of premium sources of vitamins, minerals, and botanicals, combined with our 40 years of expertise in efficacious product formulations, enables us to consistently develop natural, ethical, and high-quality food supplements.
About us